Top 6 Reasons Everyone is Moving to Myrtle Beach
Posted by Rob Flint on Wednesday, February 22, 2023 at 12:58:25 PM
By Rob Flint / February 22, 2023
Comment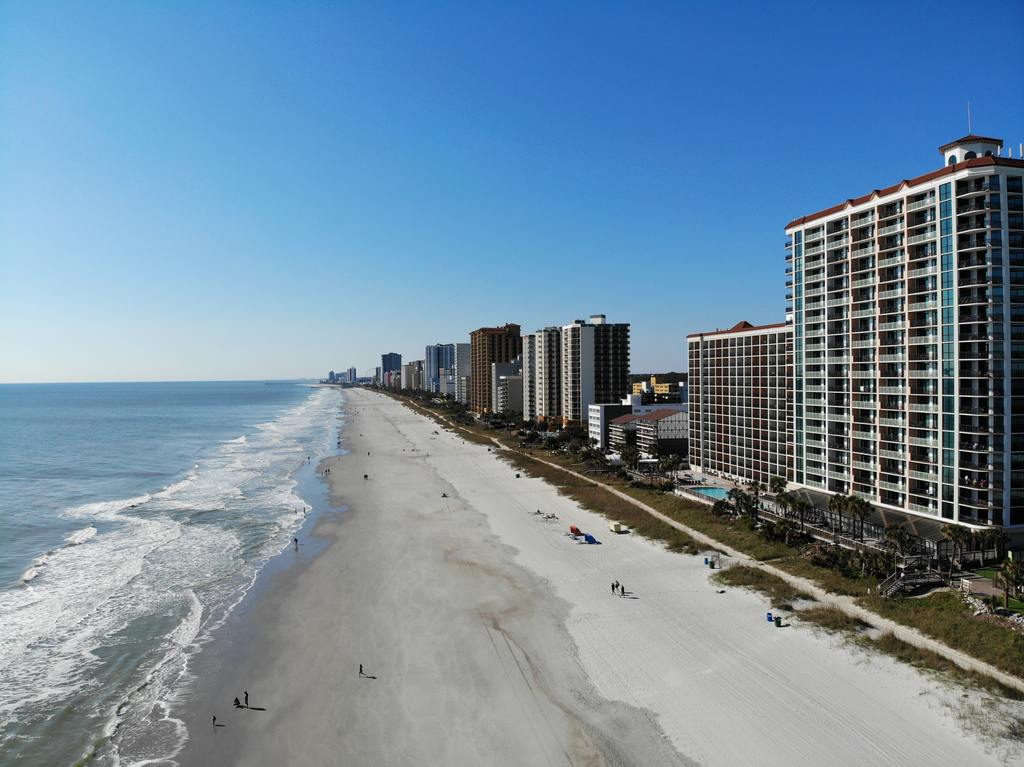 Have you considered a move to the beautiful and vibrant city of Myrtle Beach? If not, you probably know someone who has. Everyday it seems like more and more people are packing up the moving truck and trekking their way to one of the Southeast's most alluring coastal gems.
Surprised? You shouldn't be. There are a multitude of reasons that Myrtle Beach tops list after national list as one of the fastest growing metropolitan areas in the country.
Here are the top 6 reasons Myrtle Beach is such a popular relocation destination:
#1. It's Offering More Than Ever!
People want to go where other people are going. The opportunity and excitement of an expanding place inevitably attracts even more eager movers. The community's attractiveness spreads by word of mouth and catches media attention. The recent of rise of Myrtle Beach is no exception.
In other words, it's a trendy place to move.
In recent years, the area has experienced significant growth, both in terms of population and development.
According to data from the United States Census Bureau, the population of Myrtle Beach has increased by over 25% since 2010, and the city has seen a surge in new construction and development.
As a result, the city's economy has also grown, with an increase in tourism and other industries. Overall, it appears that Myrtle Beach is indeed growing and experiencing a period of expansion – resounding in lively communities and exciting new businesses and attractions.
#2. The Weather Makes Life Easy
Snowbirds rejoice! Myrtle Beach is the East Coast's sweetspot, far enough south to be spared the dreaded wintery precipitation, yet far enough north to ward off Florida's incessant humidity. Suffice to say, the weather in Myrtle Beach is unbeatable.
With average temperatures in the 70s and 80s year-round, you can enjoy the outdoors and all of the recreational activities that the area has to offer without worrying about extreme heat or cold.
Oh – and not to mention – over 200 days a year of beautiful sunshine!
Like much of the Southeast United States, Myrtle Beach is located in an area that is prone to hurricanes. While it's true that these storms can be dangerous and destructive, it's important to remember that they can be managed with proper preparation. It's also worth noting that Myrtle Beach has systems in place to help residents and visitors stay safe during these events. Long-time residents know to listen to the advice of experts and officials while remaining calm and realistic.
#3. The Cost of Living is Affordable
In addition to the weather, the cost of living in Myrtle Beach is relatively low compared to other cities on the East Coast. This makes it an attractive place for families and individuals looking to stretch their budget a bit further.
According to the most recent data from the National Association of Realtors, the median home price in Myrtle Beach was $373,400. That number is significantly lower than it is in the comparable markets of Charleston, SC and Wilmington, NC, where median home prices came in at $$416,800 and $411,100 respectively.
The cost of gas, food, and other commodities in Myrtle Beach fall well below national averages as well. The state sales tax of 6% is comparable to other Southeastern destinations.
Overall, Myrtle Beach is kind to the wallets of its residents and financially suitable for any stage of life.
#4. Nearby Attractions = There's Always Something to Do
Part of the Grand Strand's allure is it's ability to provide residents with a variety of desired lifestyles. From those seeking a quiet place to relax to those who want to be in the middle of all, this coastal community has a neighborhood to meet anyone's needs.
Among the largest draws are a variety of cultural and recreational attractions, including a bustling downtown area with restaurants, shops, and entertainment venues. There's always something to do, no matter what your interests are.
For golfers, the Grand Strand is home to more than 100 professional courses (and dozens of options those who prefer miniature golf), making it a top destination for golfers of all skill levels.
With a variety of events and activities to enjoy throughout the year, Myrtle Beach offers residents a constant and ever-changing list of day trips, weekend plans, and seasonal festivities. From the annual Beach Boogie & BBQ Festival to the Myrtle Beach Marathon, there's always something going on.
#5. Employment Options Are Readily Available
Myrtle Beach also has a strong economy and a growing job market. The area is home to a number of major employers, in sectors like education, healthcare, and hospitality. Additionally, more and more residents are opted for long-distance remote positions that allow them to work from home (or the beach). There are plenty of opportunities for those who are looking to start or grow their career.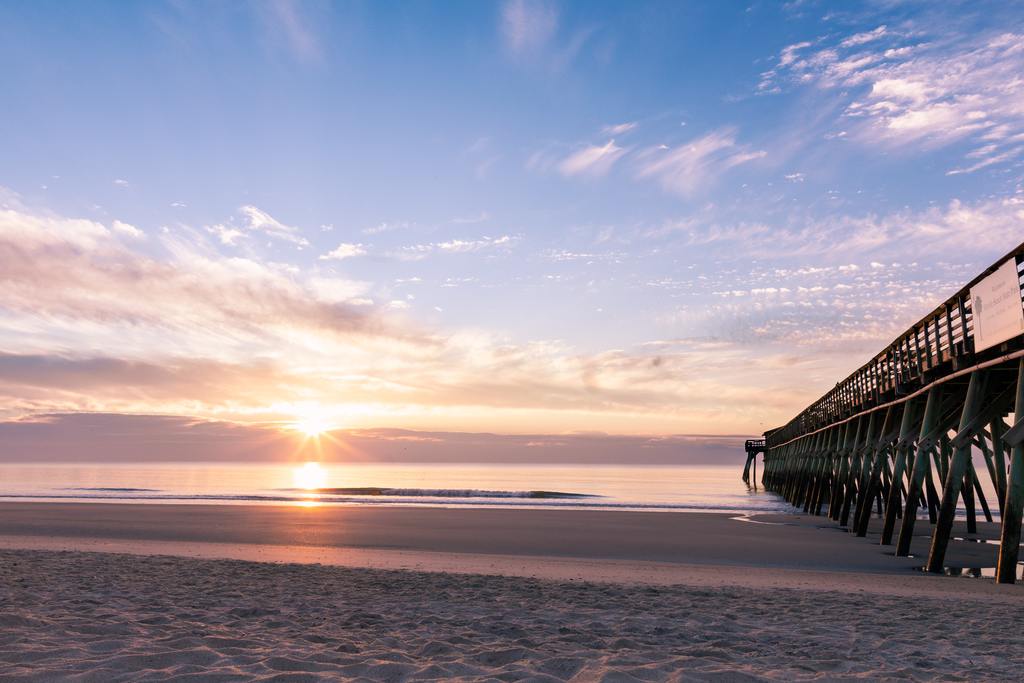 #6. The Beach is Right in Your Backyard!
Would any list of reasons to move to Myrtle Beach be complete with a mention of the 60 miles of beautiful beaches? Of course not!
And the coastline of the Grand Strand really is all that, too.
Residents and vacationers alike enjoy the clean, soft sand, gorgeous palms, and stunning blue water year round. Locals love taking in the ocean breeze at the Cherry Grove Fishing Pier or kicking their kicking it with their feet in the sand at their spot on the Golden Mile (a mile-long stretch of resort-free beach access right in the heart of Myrtle Beach).
The Waccamaw River, Intracoastal Waterway, and Murrells Inlet provide plenty of waters to explore for boating enthusiasts and serene waterfront views for lucky homeowners.
Myrtle Beach is paradise for anyone who has ever dreamed of beachside living.
Wrapping-up the reasons to move to Myrtle Beach
With all of these benefits and more, it's no wonder that so many people are looking at Myrtle Beach as not just a temporary or seasonal escape, but as a permanent home.
Who knows.. you might just be the next to join them!
If you're interested in learning more about real estate opportunities in the area, get in touch with one a Right Find Homes Agent. Even if you're not ready to buy today, we're happy to answer any questions and guide you through all that Myrtle Beach has to offer.