Buying an Airbnb Property in Myrtle Beach? Here's What Investors Should Know
Posted by Rob Flint on Wednesday, November 15, 2023 at 2:21 PM
By Rob Flint / November 15, 2023
Comment
Considering an investment in an Airbnb or short-term rental property in Myrtle Beach? You're in the right place! The Right Find Homes team is here to walk you through the intricacies of this exciting venture. Whether you're a seasoned investor or a first-timer, our aim is to provide you with the knowledge you need to make a confident and well-informed decision.
In this guide, we're just scratching the surface of what it takes to make a savvy investment in an Airbnb property in Myrtle Beach. For more insights, contact our dedicated team at Right Find Homes. We're always ready to address your questions, alleviate your concerns, and offer personalized advice tailored to your specific needs. Your success is our priority, and we encourage you to reach out via phone or email for more in-depth advice on buying an Airbnb property in Myrtle Beach.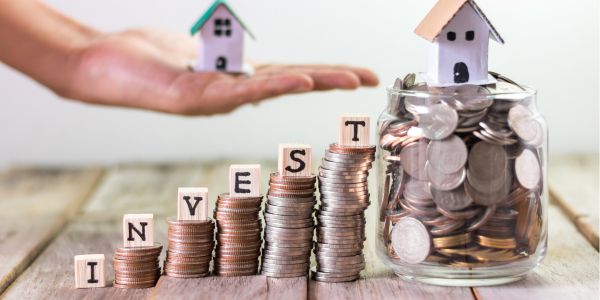 Location, Location, Location!
The cornerstone of a successful Airbnb investment lies in choosing the right location. In Myrtle Beach, this extends beyond proximity to the beach.
The concept of the short-term rental zone is crucial for Airbnb investors. It goes beyond geographical proximity, encompassing specific areas recognized as suitable for short-term rentals and sanctioned by Homeowners Associations (HOA) and local zoning regulations.
Understanding the short-term rental zone ensures your property's eligibility for the Airbnb market, ensuring not only a beautiful location but also a strategic investment in the thriving Myrtle Beach rental landscape.
For investors like you, we have compiled a list of all property currently on the market that is zoned for short-term rental. Click that link to explore all properties on the market now that are Airbnb-friendly!
Oceanfront vs. Oceanview
In the realm of Airbnb investments in Myrtle Beach, understanding the distinction between oceanfront and oceanview properties is paramount for prospective purchasers.
Oceanfront properties boast direct access to the beach, offering unobstructed and immediate views of the ocean. On the other hand, oceanview properties provide a view of the ocean but may not have direct access.
The implications for Airbnb purchasers are significant. Oceanfront units tend to command higher rental rates due to the premium placed on direct beach access and uninterrupted ocean views. However, they often come with higher property prices and potentially elevated Homeowners Association (HOA) fees.
Oceanview units may offer a more budget-friendly entry point, but investors should carefully assess the view quality and potential impact on rental income. The choice between oceanfront and oceanview properties ultimately hinges on individual budget considerations, investment goals, and the willingness to prioritize either direct beach access or a more affordable investment.
HOA Fees: Unveiling the Hidden Costs
It's not just about the property's price tag; understanding Homeowners Association (HOA) fees is crucial. These fees are a recurring monthly expense that can significantly impact your overall profitability. It's essential to comprehend what these fees typically cover to evaluate their value for your investment.
In many oceanfront resorts in Myrtle Beach, HOA fees often include homeowners' insurance, covering any common (shared) property in the building or community. Often they also cover resort amenities (pools, beach clubs, lazy rivers, etc) and may include basic cable, water, and internet for all units. However, specifics can vary, so it's important to review what is included in the HOA fee for any unit you consider purchasing.
Over the years, Homeowners Association (HOA) costs have seen a notable uptick, making it imperative for prospective Airbnb property investors in Myrtle Beach to stay informed. The increase is often attributed to rising insurance costs, property management services, and general maintenance. Oceanfront resorts, in particular, are experiencing a rise in HOA fees due to escalating expenses associated with maintaining and insuring these sought-after locations.
Navigating the Tax Landscape
Taxes can be a daunting aspect of any investment. One crucial consideration is the distinction between primary residency and investment ownership. South Carolina offers tax breaks to individuals using the property as their primary residence, with lower tax rates compared to properties designated solely for investment purposes. As an investment property owner, be aware that your taxes will be higher than those for primary residents.
Rental Management: On-site vs. Off-site
Choosing the optimal rental management strategy is a critical determinant of your Airbnb property's overall success. At Right Find Homes, we provide a comprehensive breakdown of the pros and cons associated with many local on-site and off-site rental management companies. Understanding fee structures, services offered, and the potential impact on your property's income is essential in making an informed decision.
On-site rental management companies, typically situated within the property, function much like a hotel, offering convenience and accessibility. However, they often come with a higher fee structure, typically ranging from 40% to 50% of the gross profit. In contrast, off-site rental companies operate independently, offering services at a lower fee, usually between 10% to 20% of the gross profit.
By understanding the trade-offs and benefits associated with each approach, you can confidently make decisions that maximize the potential of your Airbnb property in Myrtle Beach.
Lending Landscape for Condos
Navigating the financing landscape for an Airbnb condo introduces considerations unique to real estate investments. The term "Condotels" comes into play, representing condominiums within hotel-like structures, common in vacation destinations like Myrtle Beach. However, Condotels are often deemed non-warrantable properties, labeled as high-risk by lenders.
For investors eyeing financing options, these challenges may translate into higher down payment requirements and slightly elevated interest rates. Financing a Condotel is feasible with the right lender and guidance, involving meticulous navigation of lending requirements and understanding potential hurdles associated with this unique property classification.
At Right Find Homes, our expertise lies in guiding investors through the nuanced world of financing Airbnb condos, ensuring you are equipped with the knowledge to make informed decisions that align with your financial goals. Whether you choose traditional financing or explore cash transactions, we are here to provide insights needed for a seamless investment journey in Myrtle Beach.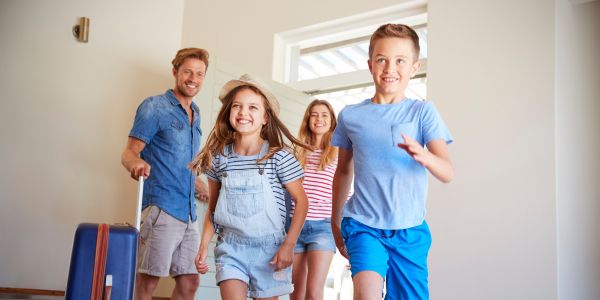 Choosing the Right Unit: Data-Driven Decisions
To maximize profits, you need to know which units perform the best. Without consistent demand and adequate rental rates, even units with favorable HOA fees and management splits can fail to produce a return on investment.
Rental demand refers to the level of interest and desire from potential tenants for a particular property or unit within a given market. In the context of Airbnb properties in Myrtle Beach, rental demand encompasses the frequency and consistency with which a unit attracts renters. Several factors contribute to rental demand, including the property's location, amenities, pricing, and overall appeal.
A property with high rental demand consistently attracts tenants, resulting in a higher occupancy rate. It signifies that the property is desirable to renters, whether they are vacationers, business travelers, or individuals seeking short-term accommodations. Understanding rental demand is crucial for property investors as it directly influences the property's income-generating potential.
Factors such as proximity to popular attractions, beach access, and well-maintained amenities can contribute to increased rental demand. Additionally, awareness of seasonal variations and local events can help investors strategically market their properties to capitalize on peak demand periods.
Analyzing rental demand involves assessing historical booking data, occupancy rates, and the property's popularity within the market. This information enables investors to make informed decisions about which properties are likely to yield higher returns based on sustained interest from potential renters.
Find an Agent to Assist on Your Investment Journey
This is just the beginning of your Airbnb investment journey in Myrtle Beach. The Right Find Homes team is here to provide you with the information you need, building a foundation of trust. Our team at Right Find Homes has a proven track record of helping investors discover lucrative Airbnb units in Myrtle Beach.
With in-depth knowledge of specific condo buildings and prime property locations, we offer valuable insights to guide you toward investments that consistently yield optimal returns. Whether you're a seasoned investor or new to the Airbnb market, our experienced team is committed to providing tailored support, ensuring your success in the Myrtle Beach real estate market aligns with your unique financial goals.
As you embark on this exciting venture, feel free to reach out with any questions or concerns. Our commitment is to empower you to make the best decisions for your investment future. Ready to take the plunge? Contact us today, and let's turn your Airbnb investment dreams into a profitable reality!
Below are some properties in the Myrtle Beach that will allow Airbnb or other short term rental. Check them out!
Provided courtesy of the Coastal Carolinas MLS. Copyright 2023 of the Coastal Carolinas MLS. All rights reserved. Information is provided exclusively for consumers' personal, non-commercial use, and may not be used for any purpose other than to identify prospective properties consumers may be interested in purchasing, and that the data is deemed reliable but is not guaranteed accurate by the Coastal Carolinas MLS.

Listing information last updated on December 3, 2023 at 6:30 PM EST.