What 2022 Census Data Says About Myrtle Beach Moving Trends
Posted by Rob Flint on Tuesday, March 14, 2023 at 10:54:09 AM
By Rob Flint / March 14, 2023
Comment
Are you moving to Myrtle Beach? If so, you're not alone! According to the most recent U.S. Census Bureau data, South Carolina was one of the top states for net domestic migration in 2022. The Grand Strand was a huge contributor to this trend, with Myrtle Beach being one of the most popular moving destinations.
So why is Myrtle Beach such a desirable moving destination? What did the data say about moving trends in the Myrtle Beach area? Let's take a closer look.
New U.S. Census Bureau data
Data from 2022 released by the U.S. Census Bureau showed that Americans are by and large on the move. Inflation, rising real estate costs, and a shifting job market are just a few factors driving people to relocate.
States with the most net domestic migration gains
According to the data, twenty-six states experienced an influx of people moving in over moving out, with Florida (318,855), Texas (230,961) and the Carolinas – North Carolina (99,796) and South Carolina (84,030) — in the lead positions.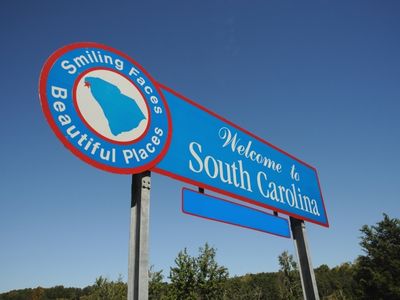 South Carolina's population increase
South Carolina's net migration of 84,030 represents a population increases of 1.8%. With an influx of new residents moving to the areas like Myrtle Beach, Charleston, Greenville, and Columbia, the Palmetto State's population has grown steadily over the last decade. Census data from 2022 suggests the trend is showing no sign of slowing down.
Myrtle Beach is experiencing an influx of new residents
Myrtle Beach was among the metro areas in 2022 where inbound moves exceeded outbound moves by more than six percentage points, meaning the number people who moved into the area was 6% higher than the number of those moving out. This indicates that the Myrtle Beach area is one of the most desirable places to live, with more people moving in then moving out.
The statistic reveals that not only is Myrtle Beach a popular place to relocate to, it's offering existing residents a high enough quality of life to keep them in the area. Relatively low housing costs, plenty of dining and entertainment options, and comfortable weather are just some of the things that make Myrtle Beach a great place to live.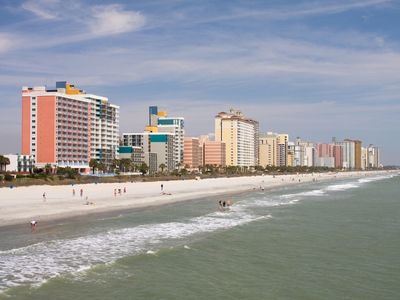 Advice for those considering a move to or from Myrtle Beach
Myrtle Beach offers a lot to those moving in: beautiful beaches, great schools, and nearly unlimited golfing. But there are some drawbacks that should be considered as well. Traffic is increasing, property taxes are on the rise and the cost of living is higher than most other cities in South Carolina. Of course, longtime locals and new residents alike are happy to report the pros outweigh the cons.
With moving trends in the nation – and in Myrtle Beach – on the rise, now is a great time to start your search for a new home. The Right Find Homes Team is here to help make the process as easy and stress-free as possible.
Our experienced agents have a deep understanding of the local market and can provide invaluable insights to ensure your moving process is as smooth and successful as possible.
Contact us today for more information about the local market and trends in Myrtle Beach, SC! We look forward to working with you!